We have job openings for:
Executive Director
Scheduling Coordinator
Staff Interpreter (Certified)
Send your resume to careers@deafconnectmidsouth.org.
***New events posted – Check out our "CALENDAR" tab for more information***
_____________________________________________________
A Lifeline for the Deaf and Hard of Hearing Community in the Memphis Metropolitan Area
How you could make a difference…Imagine if it were you. You're Deaf or Hard of Hearing, your utilities are about to be cut off and no one is there to help you. Or maybe you have an urgent medical problem and need an interpreter. It's tax time: You don't understand the forms, and can't communicate with an accountant. You have skills, but you need someone to assist you with communication during a job interview.
Where would you turn for assistance?
You could turn to DeafConnect of the Mid-South. We provide a lifeline for the deaf and hard of hearing in Memphis and the surrounding area. Anyone can have hearing loss at any age, and it can be gradual or sudden. It can affect the ability to read and write, as well as the ability to communicate. People who are in such a situation need accommodations.
We're there.
We strive to improve the quality of life of the Deaf and Hard of Hearing and, in turn, contribute to the overall growth and prosperity of the community.
Affiliated with the Helen Keller National Center for Deaf-Blind Youth and Adults, DeafConnect of the Mid-South is governed by a Board of Directors composed of Deaf, Hard of Hearing, and Hearing people from a variety of professions and backgrounds.
DeafConnect of the Mid-South provides ASL interpreter services to Memphis and the Metropolitan area, upon request and dependent upon availability.  Non-emergency requests are best scheduled at least one week in advance.  DeafConnect also provides Deaf and Hard of Hearing individuals assistance with various applications, correspondence, advocacy and job placement.
__________________________________________________________________
Missed our workshops? Watch them here or on YouTube.
Affordable Care Act Information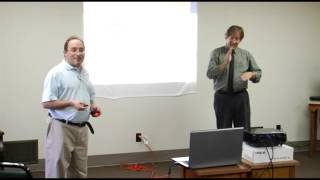 Heart Healthy Eating Class